First impressions count – an elegant entrance hall will set the tone to your home renovation and extension. It should exude charm and character, and most importantly reflect your personality.
The hallway is the gateway to your home and as such the way you design it will set the scene for the rest of your home. Although the humble hallway is often treated as a thoroughfare which will lead you to the different zones in your house, it should not be neglected. Instead, some simple design elements can be used to make it into a statement.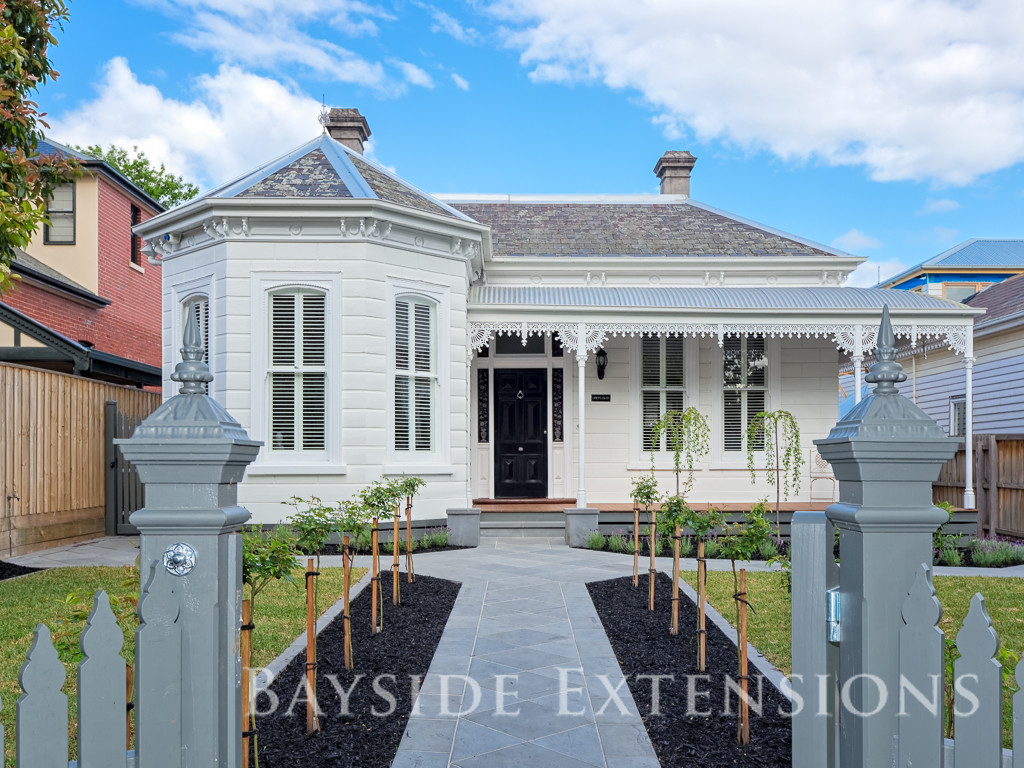 MAKE THE ENTRANCE DOOR A FEATURE
For a period home, make sure the door incorporates some leadlight features. This will also let light in and fill the entrance with warm sunshine. Or for a more modern look, choose an oversized door or paint it with a striking colour. Make a statement!


An empty hallway is not very welcoming, so fill it with items and furniture that suits your style and personality. Let your guests know what they can expect when they step into your home. Perhaps its family photos on the wall, or somewhere to hang your jackets and put away the shoes.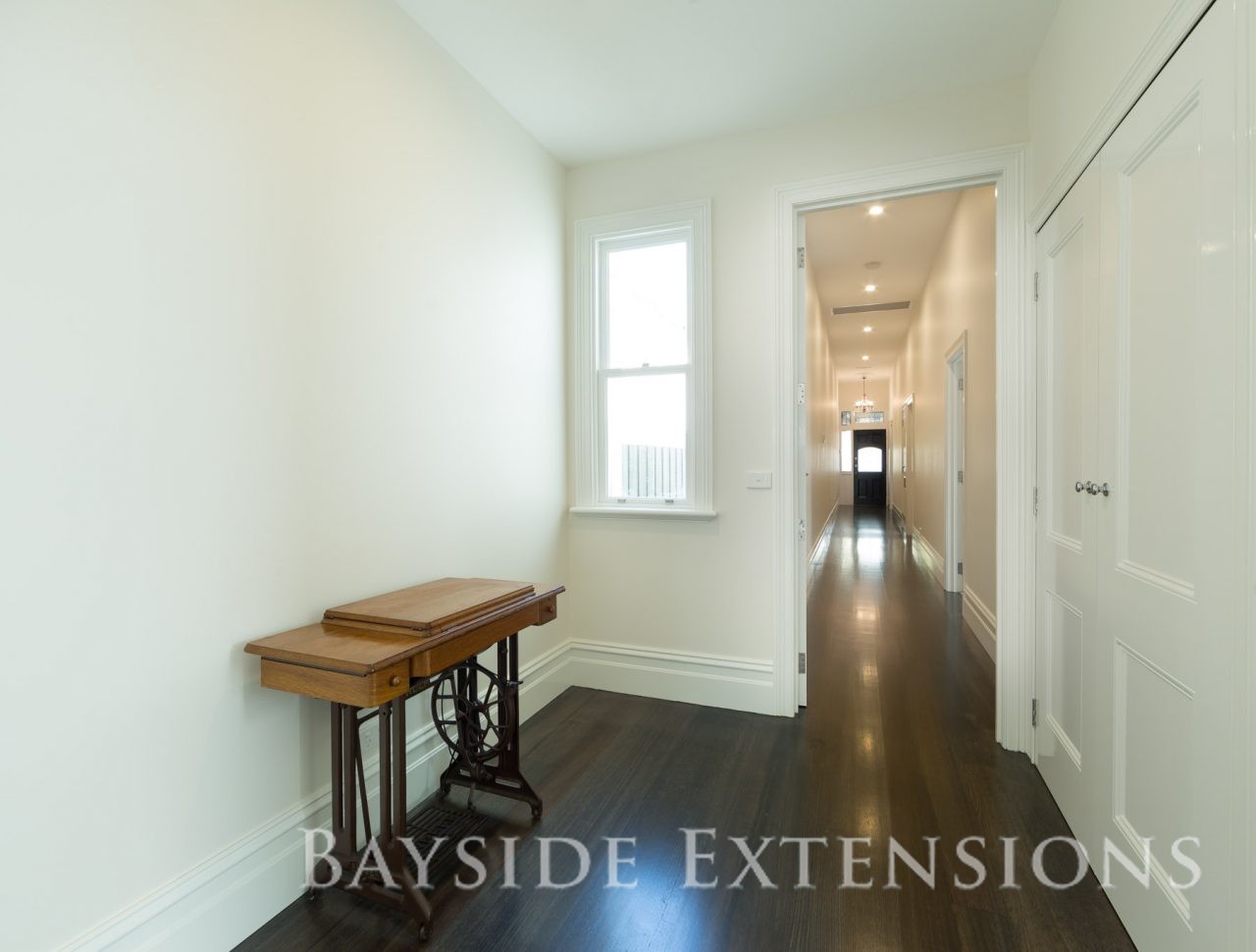 Or something slightly more stylish like an antique hall stand or beautiful marble table, with stylish vase on top with fresh flowers is simple, yet elegant. Or perhaps a bench seat or chair, or even a beautiful large mirror would add depth and brightness.

Lighting is not only essential in your home but it can be made to make a statement in your hallway as well.  A beautiful pendant light will transform your hallway from a thoroughfare to a destination in itself.  Or you may prefer a piece of artwork to make a statement, be it a sculpture or hanging on the wall.
There are several ways to make your hallway sing. So be creative and let your personality set the tone for the entry to your newly renovated home.