The kitchen is where you spend many hours of the day preparing and cooking meals for the family. However, it has also become more than just a place for making and sharing food; it has become the new heart of a home, where family members come to hang out or for hosts to entertain guests.
Naturally, as one of the busiest areas of your home, you will want to improve the overall functionality and visuals of your kitchen space, either by design or extension.
Here are some great functional kitchen ideas for your home.
#1 Utilise Your Vertical Space
Making the most of your wall space is necessary in a small kitchen, as it reduces clutter and crowding on countertops. Instead of bulky storage, try using hooks, racks, and open shelves.
#2 Opt for an Open-Concept Kitchen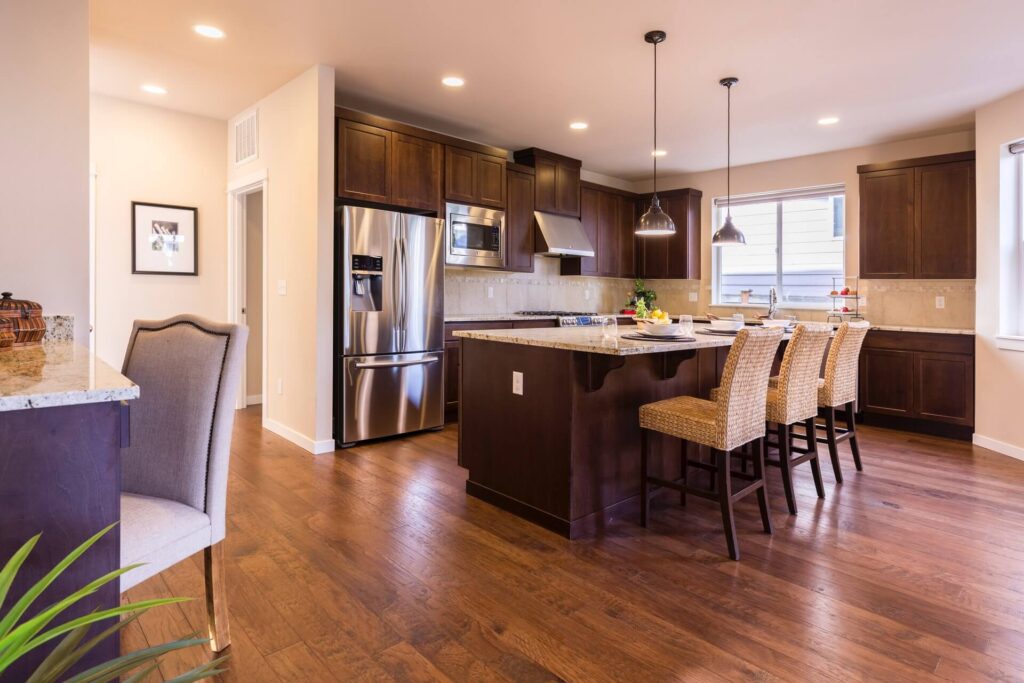 Don't like a cramped kitchen space? Try open-plan living. Larger kitchens that open up into other areas of the house are the new trend for modern homeowners. Some kitchens open up into lounges and living areas, while others have become multi-functional by incorporating conservatories and dining rooms.
#3 Maintain Your Work Triangle
A functional kitchen design should include the work triangle, which is the shape you walk between the sink, the stove, and the refrigerator. As an essential element of the kitchen design, the main goal of this triangle is efficiency and to minimise traffic within the kitchen.
You might want to consider adding this layout to your kitchen if it doesn't include it yet or incorporating these components into what you already have.
#4 Consider More Windows
Brilliantly-placed windows are a part of functional kitchen design. While they offer a great view and lots of sunlight while you cook and clean, they also improve air circulation in the kitchen, as they give extra ventilation to remove smoke and odours. Large windows can also help to create the illusion of a spacious kitchen.
#5 Mind the Lighting
Proper lighting is vital for a functional kitchen. The three main areas of your kitchen, which make up the work triangle, should be well-illuminated. For a design that is functional and offers an elegant, fancy ambience, under-cabinet lighting is a popular choice.
Designing a Functional Kitchen
A functional kitchen is crucial for anyone who likes cooking at home. A well-designed kitchen space may even turn cooking into an enjoyable activity for people who aren't too fond of making meals.
The above functional kitchen ideas can help you rebuild the heart of your home into a place that is practical, cozy and beautiful.
However, redesigning your kitchen is no easy feat; it takes a lot of careful planning, critical insight, commitment and of course, work. Always consult a kitchen design professional to help you achieve your dream kitchen.
If you want to learn more about modern home designs and extensions, contact us here at Bayside Extensions for a free design consultation .